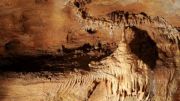 The Koneprusy dripstone caves are placed app. 45 minutes drive from Prague. They were discovered in 1950 and made accessible for the public in 1959. Our guide will take you for a one hour long sightseeing in these impressing caves. In the many rooms we will see different dripstone formations in beautiful colours. We will have the chance to admire and learn about stalactites, stalagmites and stalagnates. In the biggest cave there are examples of the famous Koneprusy roses, which is a special kind of dripstone formation. In one of the rooms we can see copies of bones from homo sapiens, makak monkey, deer and the woollen rhino. The last stop shows the money forgery workshop from the 15th century.
You can combine this tour with a visit to the Karlstejn Castle. See description under the Tours in Prague
Price: 3000 CZK
The price includes pick up by private minibus in your hotel, English speaking guide and entry to the dripstone caves.